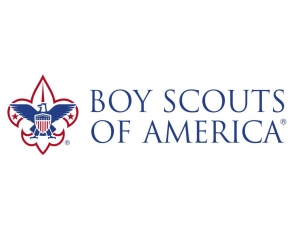 The Boy Scouts of America have filed for bankruptcy. The bankruptcy comes at a time when the organization faces hundreds of sexual abuse lawsuits and thousands of alleged abuse victims. As a result of the filing, all civil litigation against the organization is suspended. Ultimately, the Boy Scouts will likely create a trust to provide compensation to victims. Despite the bankruptcy filing, scouting programs will still exist, including in North Carolina.
The Boy Scouts of America have faced hundreds of lawsuits from alleged sexual abuse victims across the country. North Carolina is no exception. Last April, exposed court testimony showed the organization believed more than 7,800 of its former leaders were involved in sexually abusing more than 12,000 children over the course of 72 years. The scale of the sexual abuse was astonishing and showed a complete lack of organizational control and a systemic failure to protect scouts.
Due to the bankruptcy filing hundreds of alleged cases are now on hold. Alleged victims who had pending lawsuits will now need to file claims in bankruptcy court. Claimants are estimated to come from all 50 states and American territories as well.
For some victims, the bankruptcy represents the organization failing to protect them and take responsibility for the abuse that occurred. The national chairman of the Boy Scouts of America, Jim Turley, wrote that the Boy Scouts of America filed bankruptcy to make sure it can compensate all the victims of abuse. Notably, North Carolina law was recently changed to allow more time for victims of sexual abuse to present claims. If you are concerned regarding whether your claim would be timely, you should reach out to an experience sexual abuse attorney in North Carolina.
The Raleigh sex abuse lawyers at Maginnis Law are experienced in handling claims involving molestation of minors and can help you and your family pursue justice against the perpetrators and any other persons who negligently allowed the abuse to occur. In 2019, the firm recovered over a million dollars for a child who was sexually abused at a daycare center, despite the fact that there was less than $100,000.00 available in insurance. Maginnis Law attorney Shawn Howard is a multi-occasion million-dollar advocate, in part because of his work recovering a million dollar plus resolution for the victim of sexual abuse at a North Carolina daycare center.
Maginnis Law handles sexual abuse cases on a contingency fee basis – meaning that you pay no attorneys' fees unless and until we make a financial recovery for you. To schedule a free consultation with lead sexual abuse attorney T. Shawn Howard, call the firm at (919) 526-0450. Our attorneys will travel across North Carolina to meet with you to discuss your case.