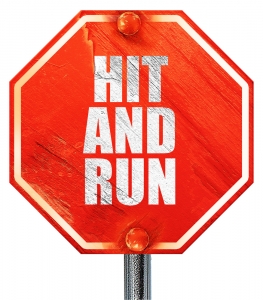 Crossing the street can be a routine task, but for some it can completely change their life. In Raleigh alone, someone was hit by a car, on average, about once every 36 hours last year. That number is double what it was in 2018. Overall, police in Raleigh say they investigated 247 pedestrian crashes last year. The truth is, more and more people are driving distracted each year, which puts pedestrians in jeopardy.
In North Carolina, pedestrians typically have the right-of-way, if they are crossing the road in a marked crosswalk or within an unmarked crosswalk at an intersection (N.C. Gen. Stat. § 20-174(a)). An unmarked crosswalk is simply the direct line across a road between two sidewalks that continue on either side of the road. Of course, not all pedestrian accidents happen in a marked or unmarked crosswalk. Even in these cases, though, the fault is often the drivers.
What to do next.
Pedestrian crashes are common, but it's important that the victim gathers sufficient evidence. After seeking medical attention, reach out to local businesses near the crash area and request video of the incident. Banks, gas stations, medical facilities, restaurants and some businesses should have security cameras, which can help in resolving and determine who is liable for the accident. The video can determine if for example, the victim stepped out too early or wasn't in the crosswalk.
Unfortunately, North Carolina's contributory negligence policy works against victims. If a victim is even 1% to blame for an accident, he or she is not entitled to recover any damages from the incident. Many insurance companies will argue that if you are not walking in a marked crosswalk, you negligently contributed to your own injuries. Notably, though, North Carolina has an exception to contributory negligence known as the "last clear chance" doctrine. Last clear chance applies mostly in pedestrian and bicycle cases. If a jury finds that it applies, it overcomes contributory negligence and the injured victim can still recover compensation.
We can help.
Our lead personal injury attorney, T. Shawn Howard, recently resolved a case for victim in Fuquay-Varina. Shawn was able to recover the $30,000 insurance policy limits from the at-fault driver's insurance carrier, which is the minimum coverage amount in North Carolina. Security camera footage showed that the man was in the crosswalk and had the right-of-way. It also showed the at-fault driver drive off after hitting the victim. Because our client has under-insured motorist coverage, he can continue with his claim against his own insurance carrier.
Shawn Howard has helped multiple clients that were hit while crossing the road recover fair compensation for their injuries, including in cases where the insurance company denied liability or argued that it was the pedestrian's fault. The Raleigh law firm of Maginnis Law offers free consultations to all prospective pedestrian injury clients. If we can help you with your case, we will agree to do so on a contingency fee basis, meaning that you owe no attorneys' fees or court costs unless we recover money damages for you. You can call Maginnis Law at 919.480.8526 or call Shawn personally at 919.480.8526. You can also visit our contact page.