Even though the diminutive and sleekly designed electric scooter may seem harmless, there have already been 22 scooter accidents in Raleigh since July 2018, when Bird® first deployed its fleet of scooters without any permission or license from the City of Raleigh. See Dangerous or Fun? Wake EMS has responded to 22 e-scooter crashes since July, WRAL.COM (Oct. 15, 2018)
Electric scooters are capable of going 15 mph on streets and sidewalks.  Accidents can occur when a scooter's braking system, tires, or steering mechanism malfunction. However, even when operating as designed, an inexperienced rider poses a real risk of injury to themselves and bystanders.  This is due to the speeds involved and the scooter's inherent instability over uneven terrain. Since scooters are operable on sidewalks and other pedestrian areas, a scooter accident can seriously injure unsuspecting bystanders.
"As a paramedic, when you see speed like that, you know that it's dangerous" Jeff Hammerstein, Wake County EMS assistant chief.
Insurance coverage for e-scooter accidents
Electric scooters are a new transportation technology without uniform rules and regulations. As a consequence of the technology's novelty, electric scooter accident liability is ambiguous at best. Further, the standard rental agreement between a scooter operator and the scooter company typically contains a total liability waiver.  However, this waiver would not impact the rights of a pedestrian injured by a scooter.  In such cases, an injured pedestrian may still have viable claims for personal injury compensation against a negligent operator and/or the scooter company.
After a scooter accident
If you've been injured in an accident involving a motorized scooter, you may be eligible for compensation. Different types of insurance policies may provide coverage to compensate scooter accident victims.
We can help.
The attorneys at Maginnis Law have years of experience handling complex injury and liability cases such as those involving e-scooters.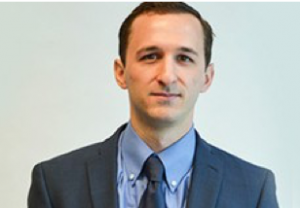 Contact Maginnis Law's lead North Carolina personal injury attorney, Shawn Howard, for a free consultation. Shawn has obtained several significant settlements for transportation related injuries. In 2013, Shawn represented a Durham man whose motorcycle, which he'd recently sent to a repair shop, suddenly seized up during operation. He sustained several broken bones but no permanent injuries. After hiring a forensic accident reconstruction engineer, it was determined that the shop had failed to adequately torque a bolt on the caliper.   The case was settled for $200,000.00. Shawn also obtained a $50,000.00 settlement for a 5 year old Johnston County boy run off road and into a culvert by a motorist operating his vehicle left of center. 
Shawn is a member of the Multi-Million Dollar Advocates Forum, which is available only to lawyers who have recovered more than $2,000,000.00 in a single case, and may be able to assist you in recovering compensation. You can call him directly at (919) 480-8526 or reach him via the Maginnis Law contact page.