Just like any other business, a hotel or motel can be held responsible if its negligence results in the wrongful death of one of its visitors. There are any number of ways that a hotel or motel's conduct might lead to a wrongful death claim.
How to handle hotel and motel liability cases
A recent case is the tragic electrocution deaths of Kendra Pittman and her daughter at a Rocky Mount motel. Ms. Pittman and her daughter were electrocuted by a malfunctioning heating and air-conditioning unit. If it is found that the managers of the motel failed to properly maintain and inspect the unit, they may be held liable.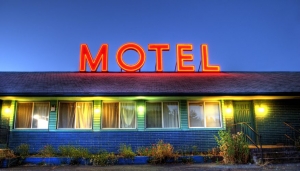 Proving negligence in a premises liability case can be difficult. Often times it requires expert witnesses to establish that the property manager failed to abide by the "standard of care". In a hotel or motel case, specifically, this means they didn't address a hazard that they knew or should have known about. Therefore, in Ms. Pittman's case, attorneys will likely try to prove that the motel manager knew the unit was an electrocution danger. Similarly, that the owner should have known of the danger if they had conducted reasonable inspections of the room.
In many cases, an accident reconstruction expert will assess the situation. These experts do not aim to show the "standard of care", but instead to prove how someone died. As a result, the general liability insurance for businesses will fight nearly every premise of liability in a wrongful death claim. Therefore, no matter how clear cut a case may be, it's important to have experts on your side.
Wrongful death damages
There are a wide range of damages for victims' families in wrongful death cases. These include:
Compensation for the pain and suffering of the victim
Medical and funeral expenses
Compensation for the beneficiaries of the estate losing the love and affection of their family member
Compensation for the loss of net income of the victim
Finally, if the conduct that lead to the death was particularly egregious, it may lead to a claim for punitive damages. By definition, punitive damages simply punish the accused. While monetary damages can never bring back a loved one, in many cases they can help the surviving family.
We can help.
If the negligence of a business owner killed or injured your loved one, the attorneys at Maginnis Law can help. Our firm has extensive experience litigating complex wrongful death claims, including premises liability claims. To schedule a free consultation, contact Maginnis Law at 919.526.0450. Otherwise, you can also visit our contact page send a confidential case inquiry.