Many dog owners are simply not responsible. They do not properly train or restrain their dogs, which can be a menace to the community. In the most tragic of circumstances, these dangerous dogs can get loose and maim and kill human beings. Recently, Maginnis Howard lawyers responded to a case like this.
On August 9, 2018 two dogs killed a 66 year-old resident of a Montgomery County subdivision. Often times the dogs involved in these attacks are pit bulls and the victims are young children and the elderly. They simply cannot defend themselves against a large, vicious pit bull. If you've lost a loved one because of a dog-owner's negligence, our dog bite wrongful death attorneys may be able to help. Frequently, the nature of the attack is so vicious that it's difficult for family members to participate in the case. But our attorneys can help ease the burden on your family as you seek justice for the loss of a loved one. To speak with our lead wrongful death attorney, call attorney Shawn Howard at (919) 480-8526.
Insurance coverage for dog bite wrongful death cases
Dog bite wrongful death claims in North Carolina are complex. As with any wrongful death case, an attorney evaluating a dog attack death must look at 3 primary issues. Firstly, one must address insurance coverage. This is because in many cases, there simply is no insurance coverage to compensate the victim and the irresponsible dog owner does not have any assets. The typical coverages that can be available include homeowners' insurance coverage and renters' coverage. If a landlord is legally liable because he failed to remove a dangerous dog from his property, it is possible a business policy may apply.
Liability in dog bite wrongful death cases
The next issue our lawyers will evaluate is whether the owner of the dog is potentially liable. The law in North Carolina for dog bite cases is complex and evolving. While many websites purport to say what the law is on dog bites in North Carolina, the reality is complicated. Many resources describe North Carolina as a "one-bite" state – meaning there is no liability unless a dog has bitten someone before. The first bite simply puts its owner on notice of its vicious propensity. However, Maginnis Law has had success even under this traditional view of North Carolina law.
There are many municipal codes in North Carolina that heighten the duty of dog owners, and these can be used to show negligence. Similarly, many insurance companies will still pay these claims, especially if the dog is of a breed known to have a vicious propensity, such as a pit bull. We have had multiple six figure settlements for injured North Carolinians where there was no evidence of a prior bite. If your loved has suffered serious injury from a dog attack, you should consult an experienced dog bite litigation attorney.
Recoverable damages in dog bite wrongful death claims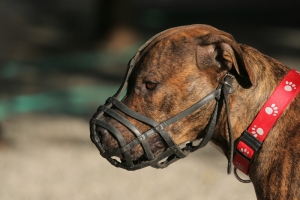 A wrongful death lawsuit can never bring back a loved family member. What it can do is force the negligent dog owner to compensate for the financial losses and emotional harms. Pursuant to N.C. Gen. Stat. § 28A-18.2, the damages recoverable in a North Carolina wrongful death lawsuit include compensation for the physical and emotional pain and suffering of the deceased, his or her medical expenses, and the funeral expenses. The "beneficiaries" of the Estate can also recover expected "net income" of the deceased family member. Just as importantly, the "beneficiaries" can recover for the emotional and day-to-day loss caused by the family member's death. The wrongful death statute indicates that the negligent party can have damages for the loss of the deceased's "services, protection, care and assistance" as well as his or her "society, companionship, comfort, guidance, kindly offices and advice."
We can help.
The attorneys at Maginnis Law have years of experience handling complex liability cases, including wrongful death dog bite claims. We represent the families of those wrongfully killed on a contingency fee basis – meaning that you owe no attorneys' fees unless and until we make a recovery on your behalf.
If your loved one has lost their life because of a dog owner's failure to properly restrain his or her dog, Maginnis Law's lead personal injury attorney, Shawn Howard, may be able to assist you in recovering compensation. Shawn has been admitted to the Multi-Million Dollar Advocates Forum for his work in the field of wrongful death. You can reach Shawn at (919) 480-8526 or use the contact page.