Often new applicants for a residential lease without a significant credit history, such as students and ex-students – as well as applicants for an apartment with a negative credit history require a guarantor or co-signer on the lease in order to get approval. Occasionally, the tenant defaults on their obligations and leave the guarantor holding the bag. This can lead to debt collection attempts and adverse impacts on your credit, if the creditor still has rights against the guarantor under the original lease. However, we are seeing a growing trend of unlawful attempts to collect debt where the guaranty is expired or no longer in existence.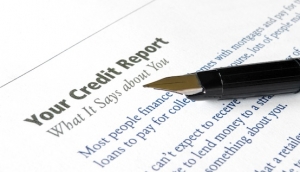 Maginnis Law has recently filed two lawsuits under the Fair Credit Reporting Act relating to inaccurate placement of entries on guarantor's credit report after their obligations expired. For example, if a tenant enters into a new lease, amended lease, or revised lease after the first year of tenancy (usually with a slightly higher rent), the apartment lease guarantor is no longer obligated under the original lease. However, apartment complexes may fail to update their records to reflect the expired guaranty. Even after a dispute with a credit bureau or a complaint with a collection agency, some ex-guarantors are forced to deal with inaccurate letters, harassing phone calls, and adverse credit actions for debts that are not theirs and are not owed.
Federal statutes like the Fair Credit Reporting Act, the Fair Debt Collection Practices, and North Carolina's accompanying state statutes for unfair debt collection provide stiff penalties for corporations whose lazy record-keeping harms consumers. Maginnis Law is continuing to investigate the pervasiveness of this apartment lease guarantor practice and is offering free consultations to any tenants or guarantors dealing with this problem. Maginnis Law has also filed several class action lawsuits against apartment complexes, property managers, and their parent companies for unlawful charging of court costs and attorney fees in eviction proceedings against tenants. We are investigating both of these types of lawsuits on a contingency basis, which means that we are only paid out of a recovery from the defendants who have wronged you.
If you are having issues with an apartment complex, a credit bureau, a collection agency, or any other large corporation, contact our firm at 919.526.0450 or through our contact page. All consultations are confidential and there is no obligation to sign on with our firm. We handle cases all over North Carolina and, for some consumer cases, are willing to associate with firms out of state to take on cases outside of North Carolina.