Has a Credit Bureau marked your payment as more than thirty days late incorrectly? Even a single 30 day late payment can crumble your credit score. If a credit bureau or creditor has marked your payment as 30 days late inaccurately, our credit reporting attorneys can assist you in fixing the inaccurate information and recovering compensation for any damage that the incorrect information has caused.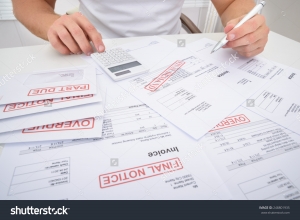 Simply complaining to the creditor – such as your credit card company, cable company etc. – does not necessarily accomplish anything with regard to the credit fix. The only way that you can maintain your rights to pursue a claim for damages under the Fair Credit Reporting Act is to file a formal dispute with the credit bureau (Experian, Equifax, TransUnion) who is reporting the information inaccurately. Our consumer protection attorneys can assist you with the dispute process at no charge to you. If the dispute is effective, great. If the creditor won't fix their mistake even after a formal dispute, our law firm (unlike credit repair companies or some pretend law firms) can file a lawsuit on your behalf, proceeding even to trial if necessary.
While some lawyers claim to file lawsuits under the Fair Credit Reporting Act, many file and take the first offer the defendant offers. On the other hand, we will work as long as it takes to get you a fair result.  Take a look at our results page to see results from Fair Credit Reporting Act matters in our firm as well as other consumer protection cases.
Our law firm takes credit reporting cases on a contingency basis, meaning that there is no charge for our services, we only get paid if we recover money on your behalf. If the dispute is effective and it clears up your credit without a lawsuit, we are still happy to have helped you fight back and there is no charge.
If your credit score has crumbled due to an inaccurate late payment registering on your report visit our contact page to schedule a time to speak with one of our lawyers. We will do best to advise you on next steps and to help you if we can.