Have you received a bankruptcy discharge? Are you still receiving communications from debt collectors or have entries not been updated on your credit report? This (usually) has nothing to do with any improper work by your bankruptcy attorney but because your creditors have failed to take steps to adequately update their records.
Our firm recently resolved a case for a confidential six-figure amount where a creditor – after our client's bankruptcy discharge – attempted to foreclose on our client's house when the debt was no longer owed. The creditor was also reporting the debt on our client's credit and attempting to collect from her through letters and phone calls.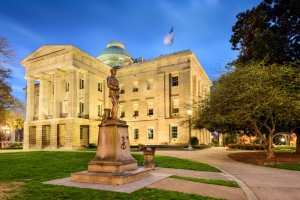 If you are dealing with debt collectors after your bankruptcy discharge, you may have claims separate and apart from your bankruptcy case under state and federal law. The North Carolina Debt Collection Act, the North Carolina Collection Agency Act, and the federal Fair Debt Collection Practices Act and Fair Credit Reporting Act all provide stiff penalties for creditors who are attempting to rob you of your fresh start after the bankruptcy discharge.
If you have a second, see our results page to see results from bankruptcy discharge cases as well as other consumer protection matters. While our firm is in Raleigh, we handle cases all over the state. Best of all, there is no charge to you for our services. We handle these cases on a contingency basis, which means that our firm is only paid if we recover compensation for you. You can visit our contact page to schedule a time to speak with one of our lawyers. We look forward to helping you.