Caliber Home Loans is a large non-bank mortgage servicer based in Texas with a nationwide portfolio. They have North Carolina branch offices in Charlotte, Durham, Greensboro, High Point, Kernersville, Raleigh, and Wilmington. Like a lot of non-bank mortgage servicers we deal with, Caliber seems to acquire "at-risk" loan portfolios, meaning that they often have acquired your loan after you were in default. In 2015, attorneys filed a nationwide class action lawsuit in the United States District Court for the Southern District of Indiana.Ashak et al. v. Caliber Home Loans alleged that Caliber was calling people on their cell phones without their prior express consent. We alleged the robodials violated the federal Telephone Consumer Protection Act. If you were receiving robo-calls on your cell phone from Caliber Home Loans when you've never done business with them, or asked them not to call you, you would have a potential claim. Those claims may be resolved through a nation-wide class action settlement if you do not move quickly.
Caliber Home Loans Settlement
Caliber agreed to pay $2,895,000 as part of the class action settlement, however it's likely to only provide $70-$100 per claim to each claimant. The TCPA entitles you to $500 for each unwanted call to your cell phone. For that reason, you may want to opt out of your class action settlement. Should you choose to pursue a claim on your own, you will need an experienced North Carolina TCPA attorney.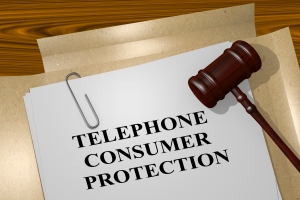 However, the class action lawyers are seeking to race this settlement forward. You only have until April 24, 2017 to opt out of the class action. You need to send a letter that states: "I request to be excluded from the settlement in the Caliber Home Loans action".
Contact Us Today
If you've had issues with Caliber Home Loans, submit an inquiry through our contact page. You only have until April 24, 2017 to opt out of the TCPA class-action. You may file if you've had issues with Caliber through a bankruptcy, credit reporting, or other debts. We are happy to talk with you at no cost to you to see if we can help.