North Carolina drivers need at least $30,000 in personal injury coverage for every one person injured in an at-fault crash. If the wreck injures multiple people, the minimum becomes $60,000. Regrettably, these limits are often insufficient in cases of serious or catastrophic injury or, worse, death. Medical bills in a bad wreck can often easily exceed $30,000. The injured plaintiff often times is not able to recover the full measure of his or her financial losses, such as medical bills and lost wages – let alone compensation for physical pain, mental suffering, permanent scarring, permanent injury, and other such damages.
Fortunately, Federal regulations require tractor trailer accident insurance coverage limits to be much higher. Specifically, each 18 wheeler and operator must have at least $750,000 in bodily injury liability coverage. For 18 wheelers carrying certain hazardous materials, the limits of bodily injury coverage must be even higher. Any commercial truck carrying HAZMAT materials or explosives must have $5,000,000 in coverage.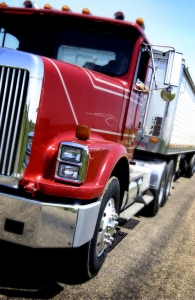 Obviously, these higher limits ensure that if a truck driver negligently causes injury, there is adequate compensation available through tractor trailer accident insurance. In the worst cases, though, even $750,000 can still be woefully inadequate.
Tractor Trailer Insurance Attorneys
The North Carolina 18 wheeler negligence attorneys of Maginnis Howard have experience with complex personal injury and wrongful death cases. This includes locating and receiving coverage under potential defendants' tractor trailer accident insurance. If you or a loved one have been injured by the negligence of an 18 wheeler driver, our firm will fight to help you recover fair compensation. Our attorneys offer free consultations from our Raleigh office and will travel to meet with you if needed. If we are able to assist, we handle all cases of 18 wheeler negligence on a contingency fee basis – meaning that you pay no attorneys fees unless we recover a settlement or verdict on your behalf.
To schedule a consultation with a personal injury attorney, call our office at (919) 526-0450 or use our contact page.