Directv is one of America's largest satellite cable providers. It sells subscriptions for its services to millions of Americans. Most customers receive these services by a residential subscription for their home. However, it is also possible to create a commercial account for a business establishment with Directv. In fact, the use of a residential account at a business establishment can carry the potential for a lawsuit by Directv. Directv files countless cable piracy lawsuits each year against customers who it alleges have unlawfully "published" a residential feed at a place of business without an authorized Directv commercial account.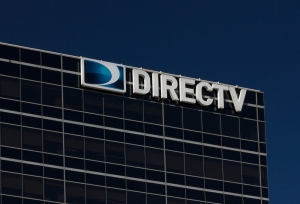 Directv files these lawsuits pursuant to a federal statute, 47 U.S.C. § 605(e). The statute is a so-called "strict liability" statute, meaning Directv does not have to prove that its customer intended to break the law, or even that the customer did so negligently, only that a technical breach did occur. The damages recoverable by Directv if it proves a violation of 47 U.S.C. § 605(e) can be significant. They include the following:
(a) "actual damages suffered [by Directv] as a result of the violation and any profits of the violator that are attributable to the violation . . .";
(b) statutory damages for each violation in an amount not less than $1,000 or more than $10,000; and
(c) costs and attorneys fees.
Additionally, if the Court finds a "willful" violation took place, the statutory damages can be as high as $100,000. These types of damages could cripple a business.
Fortunately, although the damages recoverable are potentially very high, with an adequate defense, the damages can be minimized to some extent. For example, under 47 U.S.C § 605(e)(3)(C)(iii), a Court can reduce the damages to only $250.00 and attorneys' fees and costs if it finds that "the violator was not aware and had no reason to believe that his acts constituted a violation" of the statute.
The Raleigh law firm of Maginnis Law has experience representing North Carolinians in lawsuits arising out of alleged cable piracy and violations of federal law. If you have been sued by Directv for alleged cable piracy. Maginnis Law may be able to assist you in defending against a federal lawsuit. To discuss your case with one of our attorneys, call the firm at (919) 526-0450 or visit our contact page. We offer free consultations for any potential clients sued for alleged cable piracy by Directv or any other company.