Verizon Wireless settled a class action lawsuit for $4 million for purported violations of the Telephone Consumer Protection Act. The Verizon class action lawsuit alleged that Verizon Wireless hired Collecto, a debt collector, unlawfully used an automatic dialing system to robocall consumers. Further, some class members claim Verizon Wireless made unwanted robocalls to individuals who were not even customers of Verizon.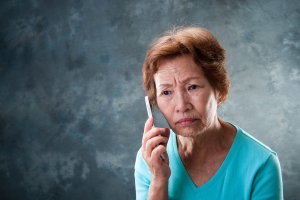 There are two separate classes; one for California residents alone, and one national TCPA class. Individuals across North Carolina are expected to begin receiving correspondence alerting them to the Verizon class action settlement. If you have received a letter about TCPA violations by Verizon Wireless, contact our attorneys for a free case evaluation.
Be aware that many Verizon Wireless class members will receive much smaller awards than if they pursued their claims outside of the class settlement. Under the TCPA consumers can obtain between $500.00 and $1,500.00 per telephone call. It is likely that individual Verizon Wireless class members will receive significantly less than they could for even 1 violation of the TCPA.
Our experienced TCPA attorneys will review your case to determine the most beneficial option on an individualized basis. In order to properly asses your claim, contact our attorneys today. You can reach us by phone at 919.526.0450 or by email at info@carolionalaw.com. You may also utilize our confidential contact page.