Although a business does not have to guarantee customer safety, it is legally obligated to take precautions against known dangers.  When it fails to do so resulting in a customer injury, North Carolina law may hold the business liable. These cases wherein a business fails to reasonably protect its customer is an inadequate security claim.
The legal obligation to provide security increases with the nature of the business involved and the location of the business. For example, a grocery store in a low crime area may not be obligated to provide a security guard. However, that same store in a higher crime area might. Additionally, businesses such as night clubs and casinos may have an obligation to provide security even if they are in low crime areas because, by the very nature of their business, they lead to an increased likelihood of crime.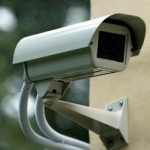 Negligent security claims are typically denied by the negligent party, as most business owners (and their insurers) will argue either (a) the security provided was adequate in light of the crime statistics or (b) they had no obligation to provide security.  Because they are so often denied, most inadequate security cases undergo extensive litigation. In many cases, the use of security experts and police officers will be necessary to show that the area where the assault occurred frequently had violent crimes and that the security measures taken by the defendant were inadequate.
Because many negligent security cases involving shootings, stabbings, and other very violent assaults, the injuries can be catastrophic. In these cases, North Carolina law allows for the recovery of significant damages, including compensation for past and future medical expenses, lost wages, physical and emotional pain and suffering, disability, and scarring and disfigurement. Punitive damages may also be available in the most egregious of circumstances.
Inadequate Security Lawyers
The lawyers of Maginnis Howard handle negligent security cases on a contingency basis.  This arrangement means that you do not pay unless we win a verdict on your behalf or reach a settlement.  We handle negligent security cases involving any type of location. However, some of the most common include parking lots, night clubs, sweepstakes parlors, apartment complexes, and bars.
To schedule a free consultation at our Raleigh office, visit our contact page for our telephone number or use fillable form to send the confidential details of your case.  If your injuries will not allow you to travel, Maginnis Law will make arrangements to meet you.