You purchased a life insurance policy to ensure that their families are financially cared for when they pass away. The life insurance policy is a contract whereby you pay your premium and, in exchange, the life insurer pays out the death benefit to your beneficiaries if you die during the policy period. In determining whether to write coverage, the life insurer typically performs an extensive investigation into your medical background and requires you to fill out a detailed application. It is important that you are honest and truthful because, if the insurer finds a life insurance misrepresentation on the application after your death, it will likely contend the contract is voidable, refuse to pay the death benefit,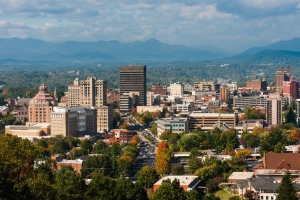 In the recent case Meadlock v. American Family Life Assurance Company of Columbus, the North Carolina Court of Appeals found that even if a life insurance agent commits fraud on the application, the policy is voidable due to the life insurance misrepresentation if the applicant had an opportunity to review the policy and the attached application. In Meadlock, AFLAC refused to pay the death benefit to Ms. Meadlock's beneficiaries, because the application indicated that she did not have a previous heart condition when, in fact, she had suffered a previous heart attack. The Plaintiff's husband sued AFLAC, alleging that the insurance agent had filled out the application and forged his wife's signature. The Court of Appeals found that, even were this true, Ms. Meadlock had received a copy of the application with the policy and she had an affirmative duty to disclose the true facts.
The Meadlock case illustrates why it is important to always review your life insurance application and policy to ensure that it is correct. Sometimes, though, the questions can be unclear or ambiguous or the life insurance misrepresentation may just have been some honest mistake that's irrelevant to the cause of the death. In these situations, if the life insurance company denies coverage, the beneficiaries of the policy may be able to pursue legal action.
The Raleigh civil litigation attorneys of Maginnis Law regularly represent insureds in first-party coverage disputes and are able to assist the beneficiaries of a denied life insurance policy. We recently resolved a case in which the beneficiary of a denied six-figure life insurance policy received the full amount of the policy. Our firm offers contingency and hourly fee arrangements for life insurance misrepresentation disputes.  To speak with a Raleigh life insurance coverage dispute attorney, call Maginnis Howard at (919) 526-0450 or use our the contact page. Our firm represents clients across middle and eastern North Carolina, including Raleigh, Durham, Chapel Hill, Cary, Morrisville, Apex, Fayetteville, Greensboro, and Pittsboro.