Do you need a lawyer but may not be able to pay an hourly fee? The majority of people who are forced to consider filing a lawsuit have been severely financially impacted by the possible defendant. In the time they need a lawyer the most, they have the least ability to pay. On an hourly basis, many North Carolina attorneys charge $350 or more. You may have another option. The Raleigh civil litigation attorneys of Maginnis Law regularly take cases on a contingency basis. This arrangement means that you do not pay any attorneys' fees until we reach a settlement in your case or the defendant pays a verdict. We're not able to take all cases on contingency, so it is important that we meet with you to determine if your matter would be appropriate. To speak with one of our North Carolina contingency fee attorneys, call our Raleigh office at 919.526.0450. If you would like to send the details of your case, use our contact page. To view some of our results in contingency fee cases, check out our results page. Almost all of our personal injury, consumer protection, or employee rights cases are taken on a contingency basis.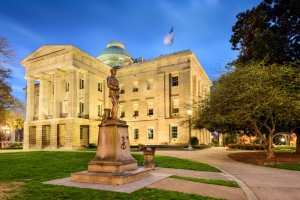 The way a contingency fee works is that you are not be billed a set amount per hour but, instead, will pay your attorneys a portion of any recovery. For example, our North Carolina contingency fee attorneys regularly handle personal injury cases at a contingency rate of 1/3 (33%). So, if we reach a settlement for $15,000.00, the client pays $5,000.00 of that in attorneys' fees.
Contingency fees are typically only appropriate in cases where the defendant's fault is very clear and he or she has the assets necessary to settle the case or pay a judgment. Our most common contingency fee cases include matters pertaining to personal injury (such as those caused by an automobile accident), wrongful death, credit reporting, insurance coverage, unfair debt collection, and wage and hour claims.
From time to time, we also take on business disputes under a contingency fee arrangement. Even if the case cannot be taken on a full contingency fee basis, we may work out some "hybrid" arrangement. For example, we may agree to significantly reduce our hourly rate in exchange for a small contingency fee, such as 10 to 20%. Many business clients find such arrangements to be very helpful in continuing to meet their month to month obligations while still pursuing amounts owed to them. Maginnis Law have taken many breach of contract or shareholder dispute business litigation cases under this arrangement.
If you are considering a lawsuit or making a personal injury claim, contact the North Carolina contingency fee attorneys of Maginnis Law at 919.526.0450. We regularly represent clients all over the Triangle, including Raleigh, Durham, Chapel Hill, Apex, Cary, Wake Forest, and Fayetteville. Consultations are free of charge. For confidential inquires, use our contact page. We represent seriously injured parties and consumer protection victims all over North Carolina.