When two automobiles collide, the vehicles are able to absorb a portion of the impact. Even this minimal amount of protection is lost when an automobile negligently strikes a pedestrian crossing the street through a crosswalk or walking along a road, street, or highway. The outcome of such accidents can be life-changing. Unfortunately, automobile insurance companies frequently try to deny compensation to you by erroneously relying on North Carolina's outdated concept of contributory negligence. Whether the insurance company has denied your claim or you simply want advice as to the value of your claim if you were hit by a car, the North Carolina pedestrian accident attorneys of Maginnis Howard can help.
There are two major issues in any personal injury case, liability and damages. In the context of a pedestrian case, the driver of the automobile is almost always at least partially at fault. The issue becomes whether the pedestrian has done anything wrong or violated any laws that proximately led to his or her injury. A summary of the relevant statutes and rules for pedestrians and bicyclists is available through the North Carolina Department of Transportation. The summary can be accessed by clicking here. If the pedestrian is found even 1% at fault, he or she may not be entitled to any recovery due to North Carolina's harsh contributory negligence rule. There are exceptions to this rule which can save your case, including the last clear chance doctrine.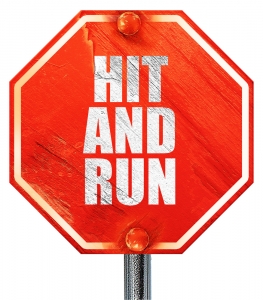 If you can establish liability in your pedestrian injury case, the next issue becomes damages. There are a few major categories of damages that arise in almost all personal injury cases, including: (1) medical and pharmaceutical expenses (2) lost wages and/or loss of wage earning capacity and (3) physical, mental, and emotional pain and suffering. There are a few other categories of damages that are only available in certain cases, for instance punitive damages may be available if the driver was guilty of wilful and wanton negligence. This most often happens if the driver was intoxicated. You may also be entitled to damages for permanent disability if you have sustained a serious, life-changing injury.
The Raleigh pedestrian accident attorneys of Maginnis Law provide free consultations for all prospective new clients and are willing to travel to meet with you regarding your case. During our consultation we will attempt to address each of the important aspects of your case so that you may make an informed decision regarding whether retaining legal counsel is in your best interest. As with our other personal injury cases, pedestrian and bicycle injury cases are handled on a contingency basis so that you do not pay any attorneys' fees unless you recover compensation for your injuries.
If you have been hit by a car, whether while walking or on your bicycle, contact the Raleigh personal injury law firm of Maginnis Howard at 919.526.0450 or send a confidential inquiry using our contact page. Our firm regularly represents clients throughout North Carolina, including Raleigh, Durham, Chapel Hill, Cary, Fayetteville, Greensboro, and Winston-Salem.