In the vast majority of lawsuits based upon a North Carolina car accident, the negligent driver will not be liable for punitive damages.  North Carolina's standard for recovery of punitive damages is extremely high; the defendant to the litigation must have acted in a wilful or wanton manner.  Proving such conduct is difficult and can typically only be done with the assistance of a competent car accident personal injury lawyer.  If you are interested in pursuing punitive damages against a wilfully and wantonly negligent motorist, contact the personal injury civil litigation attorneys of Maginnis Howard at (919) 526-0450.
North Carolina law provides that punitive damages are awarded for "egregiously wrongful acts and to deter the defendant and others from committing similar wrongful acts." Wilful and wanton acts are included within this description of "egregiously wrongful acts." Wilful basically means intentional conduct; conduct is wanton when in conscious and intentional disregard of an indifference to the rights and safety of others. In the context of automobile accidents, wilful and wanton conduct is most frequently shown in situations where the negligent driver was under the influence of alcohol. That is, it is sometimes possible to recover punitive damages against drunk drivers who cause car accidents.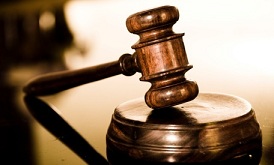 If your car accident attorney can successfully argue the basis of punitive damages, your recovery can be substantial. In North Carolina, punitive damages are usually capped at $250,000.00 or 3 times your "compensatory damages." However, our legislature has seen fit to pass an exception to this rule, and the cap does not apply to cases involving a drunk driver. A jury can award any amount it sees fit as punishment for the defendant.
The Raleigh personal injury attorneys of Maginnis Howard offer free consultations for all car accident victims.  All of our automobile accident personal injury cases are handled on a contingency basis so that you pay no attorneys' fees unless you recover compensation for your injuries.
If you are involved in a car accident and believe the driver to have acted grossly negligent or in wilful and wanton disregard of your safety, and you would like to pursue punitive damages, contact the Wake County civil litigation personal injury lawyers of Maginnis Howard at (919) 526-0450.  You may also use our contact page to submit a new case inquiry.